Tag Archive for 'remix'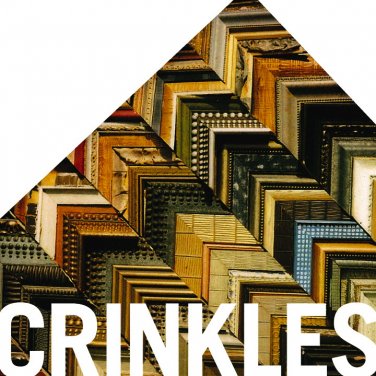 Crinkles is a band based both in Burlington VT and Brooklyn.  I knew these guys from Burlington, and wound up living just down the street from the BK contingent when I moved here.   Anyhow, I did a remix for these dudes in the spring and its finally here! Check out the track below:
from the release:
Nightlife 10″/Rmx Pkg

Release Date:August 01, 2009

Label:HEAVYPET

Length:39:00

This digital version contains four remixes by: Mike Device (Brooklyn, NY), Yes Giantess (Boston, MA), Moscow (South London, UK), The One A.M. Radio (Los Angeles, CA).

Synopsis

Second release from Brooklyn & Burlington-based group. Produced and mixed by Andrew Chugg with additional mixing by Steve Williams and Ryan Power.

This recording represents a change in production style from live & analog, as in their first S/T EP, to a more synthetic and produced sound. Their first full-length is scheduled for fall/winter 2009 and will be released by HEAVYPET.
Check out some other crinkles songs, and buy the digital release
here
!
Mixtape volume 3 is finally here…
Tracklist:
Yuksek – Extraball (Breakbot Remix)
Mini Viva – Left My Heart In Tokyo (Fred Falke Dub Mix)
Heloise & The Savior Faire – Illusions (Filthy Dukes Remix)
Jesse Rose – Asided
Armand Van Helden ft. Netic – Illin N Fillin It (Malente's The Monster Is Loose Remix)
Oh Snap!! – Bill Cosby Sweater
Curtis Vodka – Hook & Sling
Will Smith – Fresh Prince of Bel-Air (Mustard Pimp Remix)
HeavyFeet – We Gettin Crunk (A1 Bassline Remix)
DJ Kid Kaio – We Don't Give A Fuck
Night Drugs Feat. Shining Symbol – Volante
Roy Davis Jr. ft. Erin Martin – I Have A Vision (Todd Edwards' Visionary Dub)
Phantoms – Shrimp & White Wine
Jaunt – Travelling
Guns 'n' Bombs – Riddle Of Steel (Classixx Version)
U-Tern – All That Cha Got
Miike Snow – Animal (Treasure Fingers Remix)
Daedelus – Make It So (XXXchange Remix)
Woolfy – Oh Missy (In Flagranti's Xenon Mix)
Pnau – Embrace (Jimmy2sox & Graz Embrace The Disco Remix)
Crinkles – Nightlife (Mike Device Remix)
Ryan Power – Love Concentrate (Mike Device Remix)
Shoutout to Noah Hoose for the cover art!
A little remix/mashup action for ya…OutKast vs. The Clash vs. Mike Device. Enjoy!